Paige Miller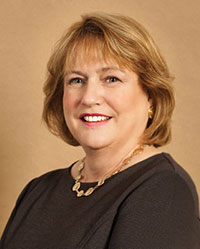 Paige Miller, MultiPlanet's founder, has more than three decades of business and marketing experience across a broad range of industries, including financial technologies, financial services, legal services, and not-for-profit organizations. She is expert in product management, market research, marketing strategy and communication.
She has a B.A. in Advertising and Marketing and an M.S. in Research Methodologies. She is the author of Optimizing AdWords and is a contributing author to the textbook The Social Media Industries, winner of the 2014 Picard Book Award from the Association for Education in Journalism and Mass Communication.  Both books are available on Amazon.
Her previous experiences include vice president of development at SEI Investments and senior vice president of product management at Premier Solutions Ltd, now SunGard Asset Management.  She is a Past President of the Greater Philadelphia chapter of the National Association of Women Business Owners and has served as a judge for the Wharton Entrepreneurs' Competition.
Putting Clients First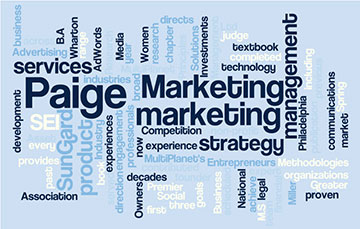 Established in September 2000, MultiPlanet is a strategy-driven, creative and marketing agency dedicated to helping clients achieve brand recognition, generate leads and build a productively pipeline of prospects.
We pride ourselves on adhering to these principles:
Be strategy-driven.  We believe in setting a goal, planning a course of action and focusing every action on achieving that goal. We never take our eye off the ball.
Be multi-channel. People expect convenience.  We make it easy for them to find you, whether that's online, mobile, video or print.
Be Passionate.  We share your passion and put our hearts into the work we do for you.  It's the only way we know how to do marketing.
Be adaptive.  Today's marketplace is fluid and fickle.  Victory goes to the one who responds quickest.  We understand.  We know how to dodge obstacles and still keep moving forward.
Be leading edge.   We stay at the forefront of new marketing opportunities, techniques and practices.
Things We've Done
Advertising
AdWords
Announcements
Articles
Blogging
Blog Management
Budgeting
Client Profiles
Competitive Analysis
Content
Digital Advertising
Direct Mail
E-books
Events
Ghost writing
Inbound Marketing
Integrated Marketing Plans

Product Launches
Market Research
Market Definition
Marketing Mix
Marketing Road Map
Marketing Strategy
Media Relations
Messaging
Metrics
Newsletters
Outbound Marketing
Pay-per-click
Planning
Positioning
PPC
Press Releases
Pricing

Product Definition
Public Relations
Public Speaking
Sales Collaterals
Search Engine Marketing
Social Networking
SEM
Seminars
SEO
Social Media
Twitter Management
Tweeting
Trade Shows
Webinars
Websites
White Papers